While everyone's been focused on Gearbox's Aliens game, Rebellion's Aliens vs Predator title has slipped beneath the radar. Until now!
Previews of the game have begun appearing in European magazines, and while they consist of little more than a bunch of screenshots, they do manage to reveal that the game is set 30 years after the events in Aliens (the movie), on a planet where Colonial Marines are trying to root out a serious xenomorph infestation. And then, yes, as the name suggests, Predators turn up for a spot of hunting.
As with Rebellion's previous AvP effort, there will be three singleplayer campaigns (one for each race), and it will feature a multiplayer component as well (though details on this are scarce at the moment). The game is due for release in 2010. We can only confirm from the scans that the game is coming for the PS3, though since they come from a PlayStation-only magazine, that's not terribly helpful.
This scan, and info, come from Spanish mag PlayMania, so if you're kicking back on the Iberian peninsula, pick up a copy of the mag and see them in all their glory.
G/O Media may get a commission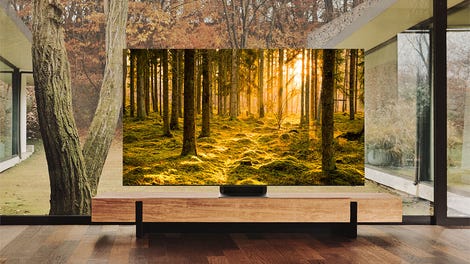 Up to 40% off
Samsung Smart TVs
[Thanks Toni!]