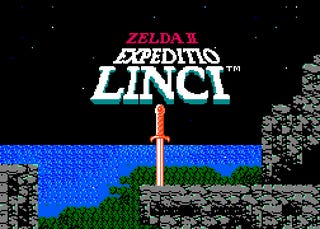 While I would prefer to play Zelda II: the Adventure of Link in the original Klingon, a full translation of the Nintendo classic in Latin can do in a pinch.
The fan translation, dubbed Zelda II: Expeditio Linci, was created by ROM hacker "abw," a fan of the dead language who's also tackling The Legend of Zelda and the much more dialog-rich Final Fantasy IV. This is a man who has his priorities straight.
The ROM patch, should you want your own personal screen shot of villager Error uttering "Errator sum." is available at the link below.
Zelda II Expeditio Linci [Romhacking via Offworld]