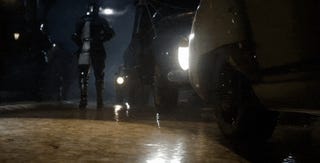 The latest Final Fantasy XV trailer is titled "Dawn," and in it, we can see young Noctis and his dad King Regis.
The events that take place fifteen years prior to Final Fantasy XV seem to involve two things: Rain and hugging. Oh! There's a dog. Good thing they didn't call this trailer "Dawg."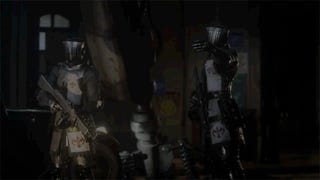 I'll tell you what, medieval knights with 1950s style sedans is one helluva cool look.
To contact the author of this post, write to bashcraftATkotaku.com or find him on Twitter@Brian_Ashcraft.