The conclusion to Naoki Yoshida's MMO story is like something out of a fairy tale.
Yoshida, producer and director of Final Fantasy XIV: A Realm Reborn, previously wrote about his initial sour experience with the massively multiplayer online gaming world. This week, in his semi-weekly column in Weekly Famitsu, he revealed the rest of the story and it is amazingly heartwarming.
To recap: After Ultima Online started service in Japan, Yoshida started playing and became a guild master. Set on purchasing a guild house, he toiled for 2 weeks to gather 4,000 ingots – worth roughly 64,000 gold – to sell for the necessary money. Upon entering town, he was almost immediately scammed by a player who utilized a sleight of hand trick to trick him into selling all the ingots for a mere 6 gold.
Initially after the swindle, Yoshida was filled with both frustration at the incident and shame that he had worked so hard to prove himself as a guild leader only to be left with nothing to show the guild members but 6 gold pieces.
G/O Media may get a commission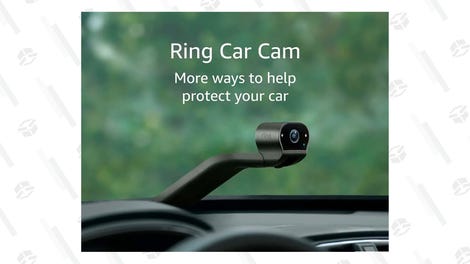 Taking his mixed emotions to the internet, Yoshida wrote on a Japanese Ultima Online message board about his experience both with anger at his loss, but also with amazement at the new and unfamiliar game world of Ultima Online where truly anything was possible. The following day, among the numerous replies, one comment caught his eye.
"The responder was the guild master of a major Japanese guild," recalled Yoshida, "and he wrote to me saying, 'It's only for a few months, but I'm currently using the money donated from retired players as a benefit to assist people who have been PK'd or scammed in UO. Perhaps we could meet some time.'"
With nothing to lose, Yoshida met online with the other player who offered to give him the money he had lost. Yoshida was obviously taken aback by the stranger's kindness, but the player said to him, "The world of Britannia is a harsh place, but there are also plenty of generous people. I'm sure you're going to continue to work hard for the members of your guild, so I'd like to help out." Along with the gold, the player also gave Yoshida an extremely expensive full set of plate mail that Yoshida treasured for the rest of his Ultima Online days. Yoshida continued to communicate with the generous guild master until Yoshida eventually retired from the game.
A heartwarming tale, indeed. But wait, there's more.
Nearly 18 years after his experience on Ultima Online, Yoshida hosted a livestream for Final Fantasy XIV: A Realm Reborn on Japan's Niconico Douga (ニコニコ動画). It turns out that random stranger who helped him out in Ultima Online watched the stream and, upon seeing Yoshida's Ultima Online character name appear in the comments, contacted him. "He had been a devoted player of Final Fantasy XIV since its original release, and while he remembered the incident from back in Ultima Online, he hadn't realized that I was that character." Yoshida wrote. Apparently they'll be going out for drinks in the real world.
"MMORPGs do have their scary parts, but they are also games where you can have experiences that last a lifetime." said Yoshida. "This experience has made me want to make Eorzea into such a world."
Pardon me, I need to go play FFXIV now...
ファミ通.com [ファミ通.com]
Kotaku East is your slice of Asian internet culture, bringing you the latest talking points from Japan, Korea, China and beyond. Tune in every morning from 4am to 8am.
To contact the author of this post, write to cogitoergonihilATgmail.com or find him on Twitter @tnakamura8.