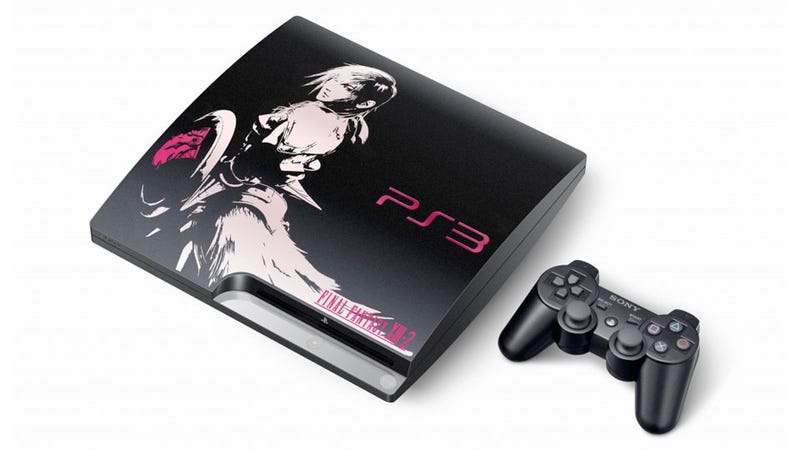 Square Enix is releasing the sequel to Final Fantasy XIII in Japan this December. It's called Final Fantasy XIII-2. To commemorate that release, Sony will release a sequel to the PlayStation 3 Final Fantasy XIII Lightning Edition.
Releasing alongside Final Fantasy XIII-2 in Japan will be the PlayStation 3 Final Fantasy XIII-2 Lightning Edition Ver.2, pictured above. That Lightning-struck limited edition PS3, packing a 320GB hard drive for 37960 yen, arrives in Japan on December 15, the same day the role-playing game ships.
Final Fantasy XIII-2 then comes to North America on January 31, 2012 and Europe on February 3, 2012.
---
You can contact Michael McWhertor, the author of this post, at mike@kotaku.com. You can also find him on Twitter, Facebook, and lurking around our #tips page.