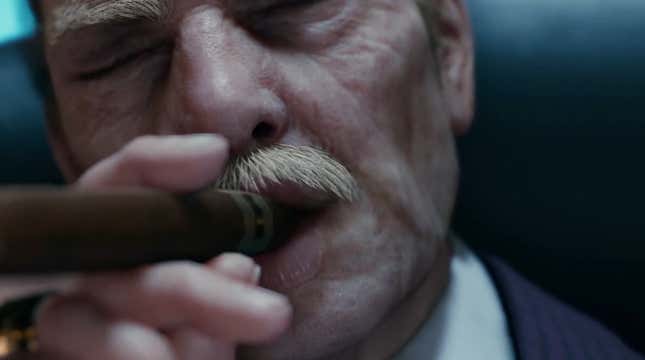 Square Enix is getting a new boss. Yosuke Matsuda has served as the Final Fantasy publisher's CEO for 10 years, and spent the last couple of those hyping up NFTs and other blockchain scams. He's now set to be replaced by a relative newcomer, pending shareholder approval in June.

I Didn't Play Final Fantasy XVI 'Right,' And That's OK
The company announced the organizational shakeup on Friday, claiming it was needed in order to chase more technological innovation. Takashi Kiryu, the new CEO, has only been at Square for a couple years, and prior to that was General Manager at the Dentsu Innovation Initiative, a business group exploring exciting opportunities in, among other things, the metaverse.
Here's the reason Square Enix gave for switching bosses:
Under the rapid change of business environment surrounding the entertainment industry, the proposed change is intended to reshape the management team with the goal of adopting ever evolving technological innovations and maximizing on the creativity of the Company's group in order to deliver even greater entertainment to its customers around the world.
Square Enix hasn't been in a great place recently. Its stock price has trended down over the past five years, and it's struggled to find hits outside of mobile gacha games and its core franchise, Final Fantasy. Despite doubling down on the success of Final Fantasy VII Remake, the publisher recently cut loose North American studios Crystal Dynamics (Tomb Raider) and Eidos Montreal (Deus Ex) at a huge discount. And when it's not being disappointed by the sales of third-party projects like Guardians of the Galaxy, it's churning out games that don't seem to get enough time, attention, or resources to fully succeed.
Throughout this period, outgoing CEO Matsuda was consistent in one thing: being really bullish on crypto gaming. He never missed an opportunity to talk about the exciting frontier of NFTs and other blockchain-based digital assets, and the company currently has several projects in the pipeline that will purportedly use these gimmicks to monetize players in new ways. It was a truly inspiring vision from the company whose biggest IP is about the heroics of eco terrorism.
But while on the face of it Matsuda leaving might seem like an indictment of that path, Kiryu's background and Square's announcement makes it seem like the complete opposite. If anything, Square Enix might be preparing to double down on new tech trends, and just feels it needs a fresh executive with more experience in that realm to sell the snake oil. We'll see.