Like many MMOs, Final Fantasy XIV has had some pretty serious technical issues since it launched. Unlike many MMOs, however (or other games, for that matter), FFXIV's producer is ready to take the blame. Your blame.
These Great Fortnite Creative Maps Show Us What's Possible
Where most platforms, services and games are usually better at ducking consumer complaints than they are accepting responsibility for mistakes when things go wrong, FFXIV producer and director Naoki Yoshida is stepping up and taking his lashes.
"...I would like to take the time to personally apologize once again to all those players who have been affected by the extended World login and character creation restrictions which have been in place for the past several days", Yoshida writes on the game's forums. "I also understand that apologies will not help you get logged in, so I would like to give you an update on the situation at hand and the various measures we are currently employing to alleviate the situation."
G/O Media may get a commission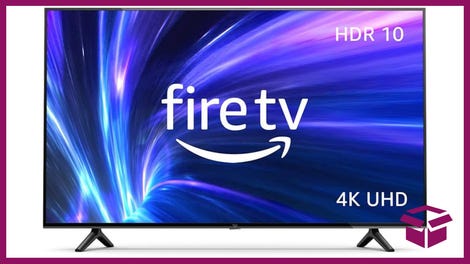 42% Off
Amazon Fire TV 50" 4K Smart TV
After listing some of their emergency procedures, Yoshida says "The fact that we had to implement these restrictions is a direct result of my inaccurate sales and login estimates, and as producer, I must accept complete responsibility for this misstep. Each and every player who has been affected has my deepest apologies."
Saying it's the "best apology ever" sounds faintly ridiculous, I know, and the fact it's even on my radar is indicative of the sad state of customer service in this business.
But hey, that's beside the point. The game's had problems, that's in the past, so today it's just nice seeing somebody responsible for a video game problem actually do the right thing and put their hand up. It won't change what's happened, but it must make somebody feel better about the whole mess, right?
Further Details on Access Restrictions [FFXIV, via PC Gamer]