It is with a heavy heart that I begin to say my goodbyes, readers. It's been an honor to be part of Team Kotaku for the last two years.

Today is my last day at Kotaku. Tomorrow, a new journey begins. Though I can't talk about where I'm headed yet, if you follow me on Twitter, you'll know soon. I'm staying in journalism, building on my work over the past decade, but my byline will appear elsewhere. It wasn't an easy decision, a sign I'd made a good decision to start writing for Kotaku in the first place. You were part of that, too.
I've been lucky enough to work at some truly memorable places over the years, but my time at the last two stops, Giant Bomb and Kotaku, have been the most gratifying yet. In various forms, from reporting to podcasts, I've done my best work because I've been surrounded by people who pushed me to do better.
(In most cases, they were better than me. I was happy to go along for the ride.)
A special thanks is deserved for Kotaku's editor-in-chief, Stephen Totilo. A handful of people took a chance on me early in my career, and Stephen was one of them. Years ago, before I was a professional writer, I sent him a private message on the message board NeoGAF, asking him for advice. Despite being a total stranger, he thoughtfully answered my questions and wished me luck.
G/O Media may get a commission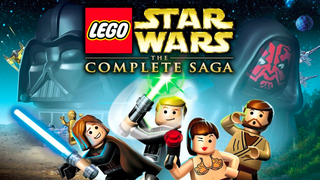 $10 or more
Humble Bundle - Starlight Bundle
Later, he'd be one of the people who saw value in my work, and asked me to work for him. It was a pleasure then, it was a pleasure now. Thank you, Stephen.
Though writing and reporting about games makes me happy, I hope it was always clear that my primary motivation was you, the player and reader. I've tried to bring you interesting and insightful stories, make your voice heard, and do what I could to help you (and me) better understand the world of games.
I hope I was able to meaningfully contribute to Kotaku while I was here. If I'm lucky, a little bit will stick around when I'm gone. Happily, you're all left in extremely capable hands; the Kotaku staff is stronger than ever, as it heads into an unclear future. I have no doubt they'll be able to handle whatever happens.
People have a lot of opinions about Kotaku, some fairer than others. But in my time here, in the company of excellent colleagues, I can make this much clear: the people who wake up every day to write for Kotaku care deeply about it. No one is perfect, and lord knows I'm not, but on good days and bad, Kotaku's staff passionately spends their time trying to build the best gaming website possible.

See you in another life, Kotaku.