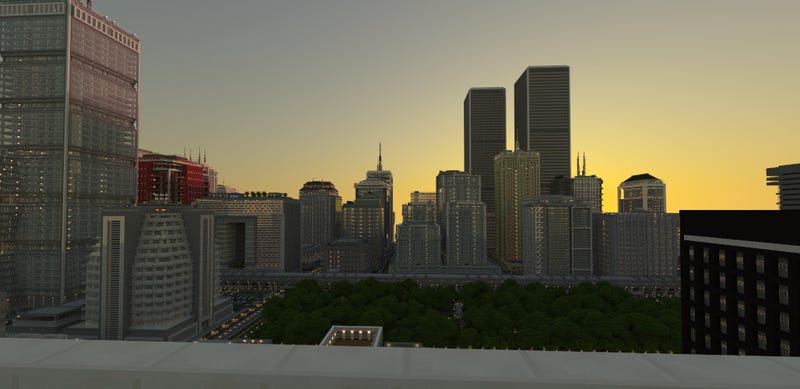 Welcome to Titan City.
In development since October 2012 and modeled after NYC, Titan City has been a one-man project of (and later, a group project led by) redditor FoxGaming, who posted renders of his map over the weekend.
A fan of engineering, FoxGaming built the structures based on real-world methods saw in documentaries, with each one taking one to ten hours. Each building also has at least ten floors, and they come equipped with stairs and elevators for easy traversal.
There are plenty of work in progress screenshots in the albums collected in this post, and in case you want to experience Titan City first-hand, you can find download links for both the Xbox 360 and PC versions of the map here (with a way to convert the map to PS3 currently being worked on.)
Titan City [Imgur, via Reddit]
Questions? Comments? Contact the author of this post at andras-AT-kotaku-DOT-com.