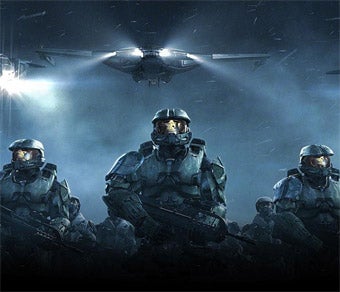 Players looking to add a little more meat to their Halo Wars experience need look no further than Xbox Live Marketplace, where the Strategic options downloadable content is now available for purchase.
Announced last month, the Strategic Options pack introduces three new single and multiplayer skirmish game types to help players play out the war between humanity and the Covenant. Keepaway Mode is basically Capture the Flag with a free-roaming Forerunner Sentinel in place of a flag; Tug of War Mode has players trying to build the biggest army; and Reinforcement Mode, which pits players against successive waves of enemies with an ever-changing set of units at their disposal.
All of this new gameplay comes at a price, however, and that price is 800 Microsoft points, which seems a little bit on the pricey side for just game modes. Still, if you love your Halo Wars and are looking to squeeze a bit more out of it, Strategic Options is your downloadable content.