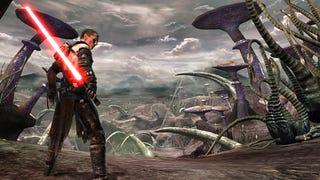 Ex-LucasArts producers Isa Anne Stamos signed up with Berkeley, CA game developer MindFuse Games today to work on their "advanced-casual MMOG" Gatheryn.
I don't know much about Gatheryn or what an advanced-casual massively multiplayer online game is supposed to be. But I gather (get it?) from the screenshots that it's set in a steampunk fantasy world with zeppelins. The press release says gamers will enter a world of "adventure, mystery and romance," and play familiar puzzle and action games to advance the story and earn stuff.
Stamos comes in as Game Studio Director for MindFuse, focusing on Gatheryn's production and design . As a veteran of the Star Wars franchise – including The Force Unleashed – she sounds like she's got the skill set to get the game from development to launch.
Clearly MindFuse thinks so too,going from the press release:
"Isa will be instrumental in the creation of the epic world of Gatheryn," said Joseph Walters, Chief Executive Officer and Lead Designer of MindFuse Games. "Isa's outstanding track record as a producer is self-evident when you look at games like the The Force Unleashed, and Gatheryn players will appreciate all she is contributing to the game."
Well, at least somebody can get a job these dark days. More power to you, madam.