In 2013, Eve Online developer CCP Games introduced Eve: Valkyrie, one of the current crop of virtual reality hardware's flagship titles. Today the company announced it is halting VR development, closing, selling and streamlining studios, letting go of "around 100" employees in the process.

CCP's restructuring, prompted by "reduced investments in virtual reality and an increased focus on PC and mobile games," sees the company's five worldwide studios reduced to three. The Atlanta studio, once home to the doomed World of Darkness MMO project before shifting focus to virtual reality projects like Eve: Valkyrie and PlayStation VR sports game Sparc, has been closed, with ongoing support for those games moving to the London Studio. CCP's Newcastle studio is being sold. A third studio, located in Shanghai, is being "reduced and refocused" to support business in China through local partnerships.
That leaves London, Shanghai and CCP's headquarters in Reykjavík, Iceland. EVE Online will be unaffected by the restructuring. Two in-progress Eve-related games, PC first-person shooter "Project Nova" and the recently-announced mobile "Project Aurora" will proceed as planned. The London studio will provide ongoing support and development for Eve: Valkyrie and Sparc.
According to CCP senior director of communications Adam Kahn, the restructuring will affect "around 100 worldwide" employees. Severance packages and job placement assistance is being provided to those affected.
G/O Media may get a commission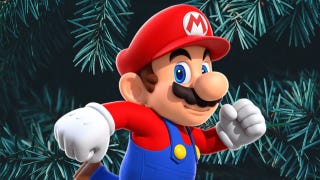 Black Friday
Nintendo Switch Deals
The move is not a good sign for the current state of virtual reality. Eve: Valkyrie is one of the most impressive examples of VR technology, extensively demoed during the early days of the Oculus Rift. Originally launched as an Oculus exclusive, in many ways it was a poster game for VR. As of this writing, the game is available on Oculus Rift, HTC Vive and PlayStation VR.
But Eve: Valkyrie is no longer a VR exclusive title. September's "Warzone" update allowed players on Steam and PlayStation 4 to play the space shooter without virtual reality hardware.
Speaking via today's statement, CCP CEO Hilmar Veigar Pétursson said that while the company will continue to support the virtual reality games it has made, it's done with new VR games until the company sees "market conditions that justify further investments."
Pétursson's full statement follows.
"Today we have made tough, but important, changes to CCP in response to how we see the gaming market evolving in the coming years. We have been front and center in the second wave of VR and our belief in the long-term transformative power of the technology remains strong.

Despite the success of the VR games we have released we will be shifting our focus to our PC and mobile initiatives, and will be centralizing those initiatives, along with the support of our existing VR games, to our offices in Reykjavík and London. We will continue to support our VR games but will not be making material VR investments until we see market conditions that justify further investments beyond what we have already made.

I am very proud of our VR games and, more importantly, of the people here who made them.
These changes in strategy come with some tough decisions relating to our overall structure as a company. CCP is in a strong position to make these changes, and we are taking great care to support our departing employees to the very best of our ability. We will be offering relocations to some to our London office where we will be building up our efforts in addition to our development activities in Reykjavík."