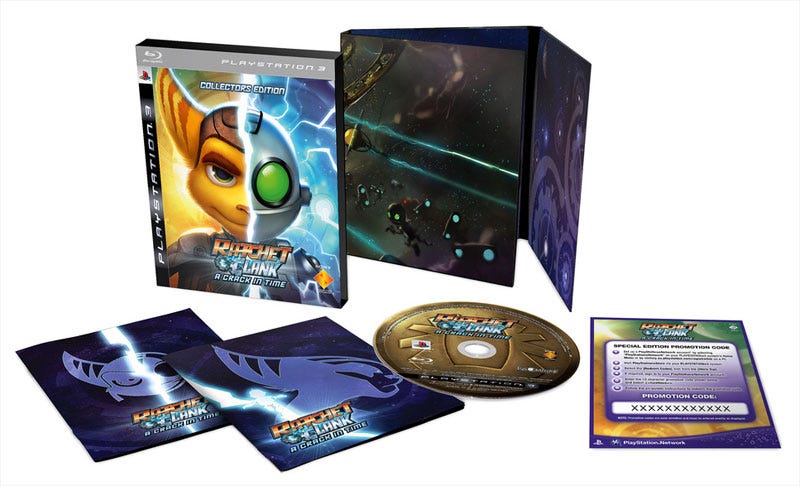 Typically the recipient of the short end of game release stick, Europeans are occasionally thrown a bone—and we don't mean early access to SingStar and Buzz. We mean this Ratchet & Clank: A Crack In Time collector's edition.
This PAL exclusive package for Insomniac Games' upcoming PS3 adventure offers more than just a manual and Blu-ray disc. It offers a fancy slipcase with a lenticular cover, giving Ratchet & Clank fans an opportunity to say the word "lenticular."
There are a handful of other goodies thrown in, like the obligatory art book and a free voucher for the downloadable "Discovery Package" level. You'll have to hit up the official European PlayStation blog for additional details.
Ratchet & Clank: A Crack In Time Collector's Edition [PlayStation.blog]