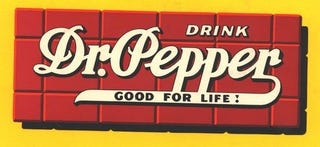 Drink a Dr Pepper and you might land yourself some free Sims 3 goodies as part of the kick-off for a multi-year, multimillion-dollar advertising deal between Electronic Arts and the soft drink company.
The two recently announced the deal which will bring original content to Dr Pepper consumers via EA's games through 2010 with codes found on more than 500 million Dr Pepper products.
"We're proud to partner with an innovative marketing company like Dr Pepper that has such a rich heritage," said Elizabeth Harz, Senior Vice president of Global Media Sales for Electronic Arts. "EA is always looking for new ways to reach its fans, and by aligning with Dr Pepper, we're able to offer consumers premium content that enhances the gaming experience."
The Sims 3 is the first game to participate in the campaign beginning early next year. Codes from specially marked Dr Pepper packages will unlock exclusive premium downloadable content that may include one-of-a-kind beach party items or all the elements of a fall tailgating party.
"The Sims team is particularly excited about this offering because the Dr Pepper team shares our passion for introducing its brand to our player community in ways that will add to the players' experience," said Steve Seabolt, Vice President of Global Brand Development for The Sims. "This will include exclusive downloadable content available via our TheSims3.com community site. We have huge confidence that this 'opt-in value add' will have our players thinking very kindly of the Dr Pepper brand."
This is the sort of branding I can deal with it.