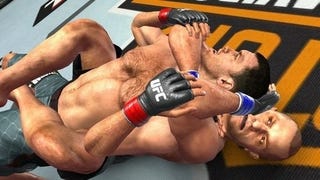 Members of the UFC Undisputed community will get a shot at early access to that game's demo, which THQ says will be ready "in just a matter of days."
A post on the game's official blog says that registered Undisputed community members will get a chance at a batch of download codes for the demo before it goes out to the general public. No other requirements for the code are given, so it probably means that they have a fixed batch on a first-come/first-served basis, and how long you've been a member of the site doesn't figure into eligibilty.
The whole shebang is pending approval by Microsoft and Sony, but if you're this much of an MMA diehard, go register and watch their boards.
Welcome to the New UFC Undisputed Community [THQ via Operation Sports]