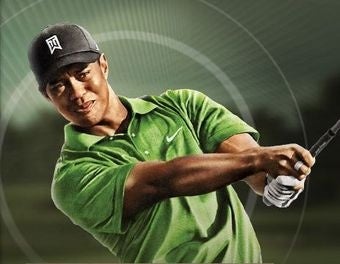 Tiger Woods PGA Tour 10 and EA Sports Grand Slam Tennis will be the first EA Sports games to feature Wii MotionPlus, Electronic Arts confirmed in a press release detailing the games.
"On the Wii, Tiger Woods PGA TOUR 10 and EA SPORTS Grand Slam Tennis bring the authentic motion and excitement of championship golf and tennis to life for fans of all ages and skill levels," said Peter Moore, President, EA SPORTS. "With the new Wii MotionPlus, slicing a winner on Centre Court at Wimbledon or dropping an 8 iron pin high on No. 17 at TPC Sawgrass have never felt better. We couldn't be more excited about the dynamic new EA SPORTS experiences coming this year to the Wii."
The Wii MotionPlus add-on will let PGA Tour 10 players experience a "near-perfect 1:1 swing", according to EA.
In EA SPORTS Grand Slam Tennis, players try to win the four slams in Grand Slam career mode with their customized character at Wimbledon's Center Court.
Tiger Woods and Grand Slam are two of at least five games EA Sports is developing specifically for the Wii for release this year. The only other game mentioned of the five in the release is EA Sports Active, which will use the Balance Board.