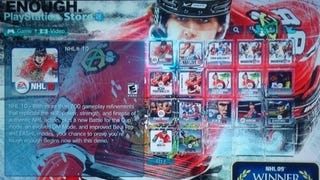 The big PlayStation Store update includes more than just games: EA Sports gets a marked off section of the store with its own EA Sports shop.
After Capcom, EA Sports is the second publisher to get its own PlayStation Store section. Some retailers in Japan do something similar for Square Enix, labeling all the Square Enix titles and grouping them together — and for brands like Capcom or EA Sports (and even Square Enix!), it does make sense to give them their own space.
The brands are strong enough that customers might have an easier time finding what they're looking for if all the titles are clumped together. As game site PlayStation LifeStyle points out, to view this EA Sports store, go to Games > Publisher > EA Sports within the PlayStation Store.
EA Sports: It's In the… PlayStation Store [PlayStation LifeStyle Thanks Anthony!]