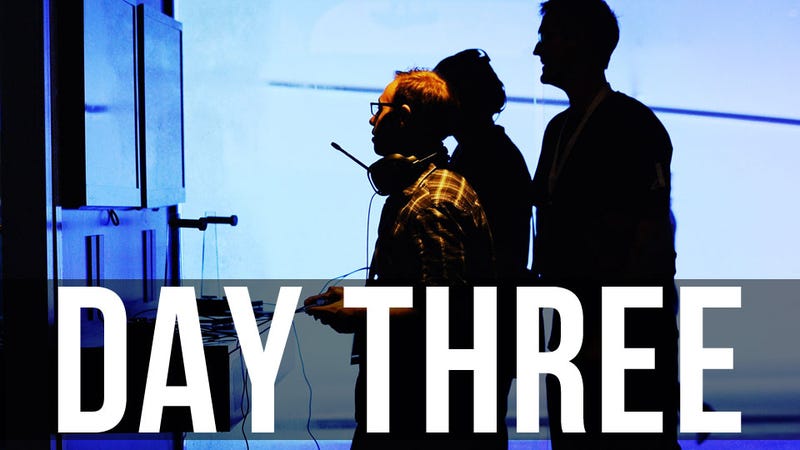 Yesterday, chaos gave way to empty concourses as E3 2011 ended not with a bang, but with its customary whimper.
The third day of the show is always a rather sleepy affair, with no press conferences and few new surprises. That just leaves more time to play and write about games, though, so while the news may have slowed to a trickle the impressions, hands-on clips and trailers just keep on coming.
Without further ado, then, below you'll find everything you need to know from yesterday's E3 news. Click on any of these buttons and the blogroll (the section on the right) of the site will fill with all the relevant stories from yesterday's events.
---