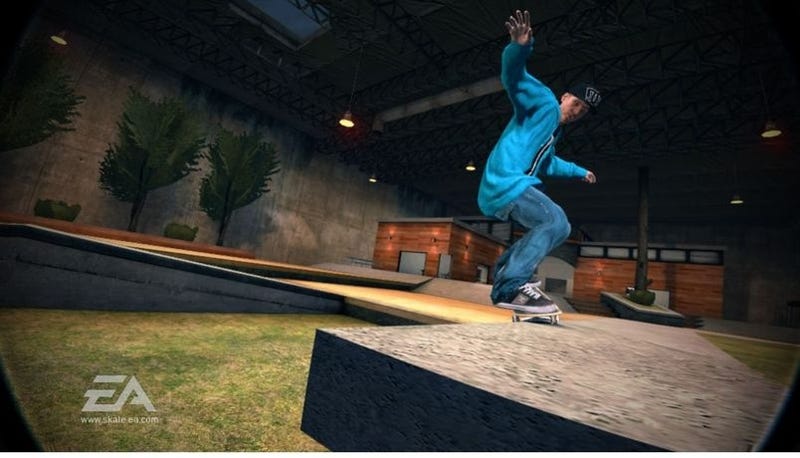 Pro-skater and reality TV star Rob Dyrdek's Fantasy Plaza skate park will be hitting Skate 2 as downloadable content, Electronic Arts announced today.
The downloadable Fantasy Plaza skate park, which will include the surrounding downtown Los Angeles area, is modeled after the 25,000-square-foot indoor concrete skate plaza that is home to Dyrdek's MTV show Rob Dyrdek's Fantasy Factory. It will sell for $5 in the Playstation Store and 400 Microsoft Points on Xbox Live.
"I've been involved with the Skate franchise since the very beginning and each game has been able to perfectly capture the culture and feel of skateboarding," said skateboarder entrepreneur, Rob Dyrdek. "I can't wait to give players a taste of the Fantasy Plaza, my dream skateboarding space. The team at Black Box has recreated the plaza in Skate 2, complete with all the ledges, gaps and rails. On top of all that, there's still a lot more surprises outside the park that both gamers and skaters will enjoy."