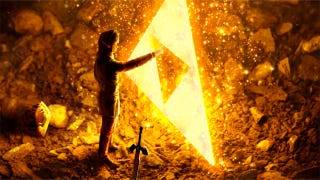 Artist Fergus Robinson brings the beautiful Triforce and adventurous Link to life in his top notch Zelda fan art illustration.
Related Rampage: Link
The Triforce by Fergus Robinson / Fergus (Twitter)
Need your daily fill of geek eye candy? If so, head over to Justin Page's Rampaged Reality and get your fix. Republished with permission.
---