Several rounds of a DOTA 2 tournament have had to be postponed after somebody launched persistent DDoS (Distributed Denial of Service) attacks, which in some cases knocked out players and in other cases entire teams.
The Chinese league, G-1, says that several matches involving European players were affected, and that further qualifiers have been postponed until a workaround can be implemented.
Here's the official statement from the organiser's website:
Season 5 of the G-1 Champions League has been streaming smoothly and successfully for over 20 match days now. However, over the past few days, matches on the DOTA2 European servers have been faced with a serious series of DDoS attacks from unknown sources, which has caused players to continuously disconnect and ultimately made it impossible to carry on the competition. In light of the current situation, 17173 and 2P.com have decided to postpone the G-1 Western Qualifiers while waiting for advice on technical solutions from Valve. Apart from this season of the G-1 League, disconnections also interrupted the recent DreamHack Invitationals, and both competitions are serious competitions with large amounts of prize money on the line.

What next? We've shared a guide with all the teams in the G-1 Western Qualifiers yesterday on steps to take to prevent DDoS attacks. Additionally, communications are established with Valve, reporting what has happened in the past few days of G-1 Champions League, along with related details regarding what we know about the as-yet unidentified DDoS attacker(s).

We are truly sorry about this decision for all of our fans and viewers at G-1, especially those that support G-1 by purchasing in-game tickets via the Steam store. We promise that the G-1 team will do our best to address the matter, and take any and all actions needed to ensure that G-1 Champions League Season 5 is back as soon as possible. We remain optimistic, and hope to see you all again soon!
Why would people bother with stuff like this? One possibility is mentioned in the statement above. The part about "large amounts of prize money on the line".
Similar problems have long plagued DOTA 2's main rival, League of Legends.
G/O Media may get a commission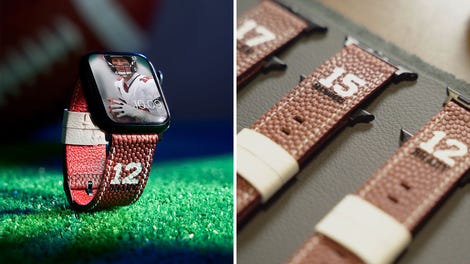 Official NFL PRODUCTS
Official NFL Apple Watch Bands