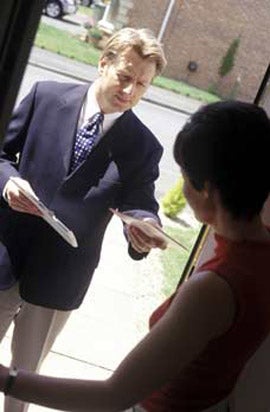 A thief pretending to be a door-to-door salesman peddling make-up was able to enter a UK resident's home and swipe a Nintendo DS reports the Clacton and Frinton Gazette.
The newspaper advises: "To guard themselves against distraction burglars residents should make sure front and back doors are locked at all times, look for logos on vehicles and clothing, examine the caller's identity card closely and use a door chain while checking it if possible."
No word whether any make-up was purchased or whether the conman was caught.
Jaywick: Thief posed as make-up salesman [Clacton Gazette via Dtoid]