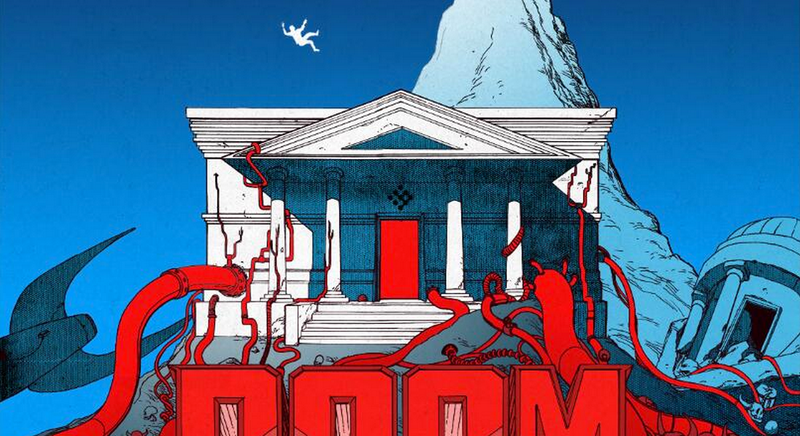 Poster by James Harvey for an upcoming talk by the creators of Doom and Myst. See the entire poster and details about the show below:
Doom Myst 20 Years After at NYU:
There are few games as important or influential as DOOM and MYST. While DOOM founded what would become one of the defining genres of video games, MYST introduced a huge new audience to the digital art form.

Join us for an evening with two of the most important creative forces behind these two world changing games, John Romero (DOOM) and Rand Miller (MYST), as they discuss their visionary works. The free-wheeling conversation, moderated by Frank Lantz, director of the NYU Game Center, will find the two legends meditating on their subsequent careers, sharing their thoughts about the development and future of the game industry, and commenting on the legacies of each other's work.
Previously: Myst Island Built In Sim City.
You are now looking at Screenburn, a Kotaku blog dedicated to the best gaming images, videos and GIFs online.