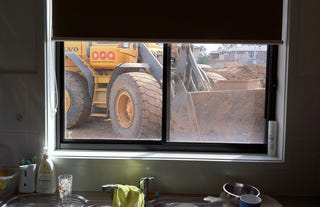 Dante goes punk. Wesker slaps down Spidey. Doc Brown is back. Pokemon for grown-ups? What's going on!
Don't panic. We're here for you, just call in and Totilo and I will ease your fears and talk you through what has been a very hot and cold week for gaming.
The weekly Kotaku Talk Radio podcast kicks off at 11:00 AM mountain time (1:00 PM ET) on Wednesday.
Call us on the air LIVE at (877) CHAT-212 or use Skype to dial in! You can also pick up a nifty, and free, iPhone App to listen to the show live here.
Non-U.S. listeners, use the feed below...
And don't forget to subscribe to "Kotaku Talk Radio" in iTunes to check out past interviews with the likes of Sid Meier, David Jaffe, Amy Hennig, Ken Levine, Tim Schafer, Greg Zeschuk, Todd Howard, Cliff Bleszinski, Jeremiah Slaczka, Jeff Gerstmann, Jordan Thomas, Stig Asmussen, Major Nelson and Randy Pitchford.
We'll also continue to provide direct downloads of the show a couple of hours after showtime each Wednesday.