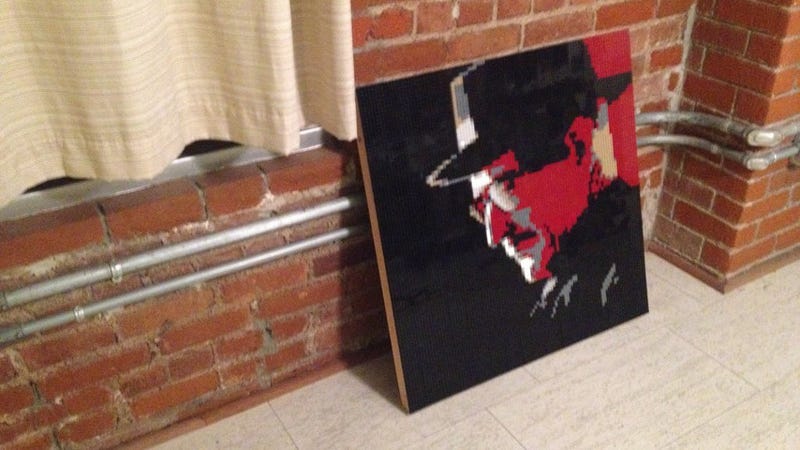 Well, this guy does.
Breaking Bad protagonist Walter White is looking quite brooding and mysterious on his LEGO portrait, done by Andy Bauch of HippoBricks.com. Bauch says constructing the portrait took 10 hours and required 2000 LEGO pieces, with the end result, a thirty by thirty inch mosaic mounted on a one-inch wooden frame, weighing 15 pounds.
He was even kind enough to record a time-lapse video of the procedure. Because really, what awesome LEGO project is complete without a time-lapse video?
The One Who Knocks [HippoBricks]
Breaking Bad LEGO Mosaic Time Lapse — The One Who Knocks [YouTube]
Questions? Comments? Contact the author of this post at andras-AT-kotaku-DOT-com.