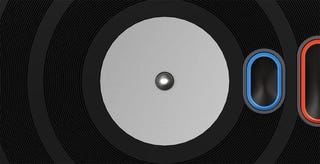 The odd compatibility hiccup aside, when you buy a Rock Band guitar or a Guitar Hero drum kit, you expect it'll work on multiple games. Not so for the upcoming DJ Hero's peripheral.
"DJ Hero is DJ Hero", FreeStyleGames's Jamie Jackson told Destructoid. "If someone needed to use our controller, then they would basically have to rip our game off."
Funny, I bet Konami said the same thing over ten years ago.