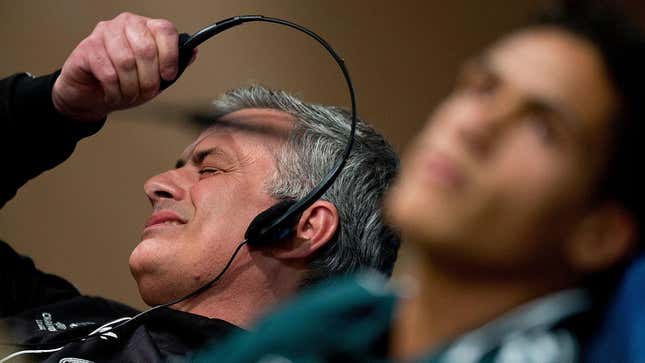 Discord is a pretty good product. It's an easy way to communicate with friends, find realtime communities around topics of mutual interest, and it's crucial for making use of voice chat across most online multiplayer games. And now Discord's decided to muck it all up by forcing everyone to switch to a new username in a giant migration no one seems to understand the reasoning for.

The Top Ten Most Played Games On Steam Deck: March 2023 Edition
As things stand, every Discord username is case sensitive and has four digits at the end of it. This lets multiple people adopt the same name and also makes it harder to search for people unless you have their exact handle—a virtue in a world where online harassment has become the norm. The system is occasionally annoying but overall feels befitting the platform's greater amount of intimacy and privacy, and has helped it become a great hangout space, especially for gaming. Sony and Microsoft recently integrated it directly into the PlayStation 5 and Xbox Series X/S. And of course it's also become a hotbed for leaks lately, including classified military reports.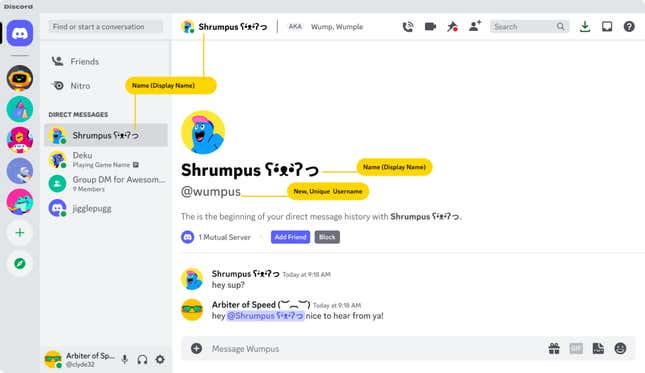 Not content with that successful status quo, Discord now plans to massively shake things up. "We wanted to make it easier for you to identify and add your friends while preserving your ability to use your preferred name across Discord," the company announced this week. "So, we are removing discriminators and introducing new, unique usernames (@username) and display names."

These changes will arrive in the coming weeks and will initially be voluntary. Eventually, however, everyone will have to move over to the new system. Display names will still exist and be the primary way people are identified in chat, but the underlying username will become similar to the kind used everywhere else, complete with lots of potential duplicates once everyone is forced to change. Many of the initial reactions have not been kind:
Aside from the fact that many Discord users seem to have adopted the platform precisely because it's not easily searchable like Twitter, Facebook, and Instagram, there are plenty of other concerns as well. The move could open up more possibilities for fraud and impersonation, as we've seen with the recent hellfire on Twitter. There's also been speculation that some people will now start camping on high profile usernames that belong to streamers and influencers on other platforms. But the biggest issue is that there's no clear benefit to users with the change.
Discord, on the other hand, is a for-profit startup that needs to continually scale in order to get bought or eventually go public. Like Slack, it can't just be really good at private messaging and voice channels, it seemingly needs to be a huge social platform all its own. Bleh. There are already genuine concerns about how the company harvests use data, and might potentially exploit it to train AI chat tools. Many of the better features, meanwhile, are locked behind the service's monthly Nitro subscription.
The platform has been great in recent years, and was a lifeline for many when the pandemic shuttered everyone inside. Who knows what it will become in the future though, and changes like this are never reassuring. In the meantime, game companies keep moving their internet forums to Discord, leaving entire online communities at the mercy of the Silicon Valley growth mindset.