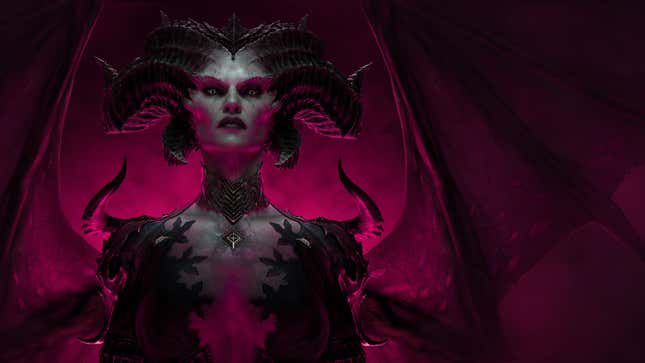 News that Diablo IV's new seasonal model will require a brand new character for each battle pass may have been a little sour for some. But there's good news: changed to level prerequisites for some of the game's most powerful items mean that your characters will get stronger a little bit faster.
Diablo IV is all about making that number go up in your nigh-endless quest for power. With a branching skill tree and tons of excellent loot to equip, that strength can manifest/build in dozens of ways. Sacred and Ancestral loot is one such means of gaining incredible amounts of power. But they're not easy to get: Not only do Sacred and Ancestral items require you to play in World Tiers III and IV, respectively, they also require characters to hit level 100 in order to equip them. But that's changing when Season 1 rolls in. While World Tier requirements will remain, you'll only need to be level 60 for Sacred loot and level 80 for Ancestral items.
Blizzard dove into these changes in an interview with GameStar. And while level 80 is still a tall hill to climb, a level 60 prerequisite for Sacred items is much nicer, especially since you can share loot across different character builds via chests in the game's towns.
Come July 20, Diablo IV's first season (Season of the Malignant) will make you create a new character in the game's new seasonal realm. We documented everything you need to know about how to prepare for the new season here, but it's fairly straightforward.
Read More: Diablo IV: What You Need To Get Ready Before The First Season
Diablo's seasons will introduce new quest lines, but also new enemies. While it remains to be seen just how much of a threat the new malignant enemies will pose, you can be sure that the ability to access better gear earlier on via the update to Sacred and Ancestral loot will make for much easier sailing this season, and in the ones to come.