Dante the demon slayer may be gracing the silver screen soon, now that Hollywood studio Screen Gems—the people who make the Resident Evil movies—has acquired the rights to make a Devil May Cry movie.
Variety reports that Capcom and Screen Gems have struck a deal to adapt Devil May Cry into a feature film, with Kyle Ward writing the script. He's the guy writing the Kane & Lynch screenplay, so let's hope his video game adaptation skills are up to the task.
Capcom and developer Ninja Theory are hard at work on a Devil May Cry reboot video game dubbed DmC. Factoring in that left turn for the franchise and the manner in which the Resident Evil films deviated from the video games, we're guessing Screen Gems won't be afraid to take liberties with Dante and friends.
G/O Media may get a commission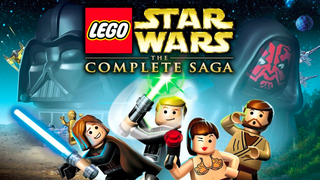 $10 or more
Humble Bundle - Starlight Bundle
Let's just hope they don't take it in a Street Fighter: The Legend of Chun-Li direction...
'Devil May Cry' videogame heading to bigscreen [Variety]