Are you a Destiny player who didn't buy today's new expansion pack, The Dark Below? Hope you don't plan on doing this week's heroic strike. Because you can't.
Since the weekly strike is currently "The Will of Crota"—the new strike packed with Destiny's $20 expansion—players without the DLC won't be able to do it. It's locked. Hope you weren't planning on going to Xur this week.
For the uninitiated, let me explain: every week, high-level Destiny players can run what's called the weekly heroic strike—a challenging dungeon gauntlet that results in some solid rewards including the "strange coins" you need to buy items from Xur, the weekend vendor (who has some essential high-level gear). Every Tuesday, the folks at Destiny developer Bungie pick a new encounter to declare as the weekly strike, and completing it regularly is one of the most important activities for anyone who's past level 20.
Now, things are a little bit different. This week, since the heroic strike requires The Dark Below, non-DLC players will instead see this message:
G/O Media may get a commission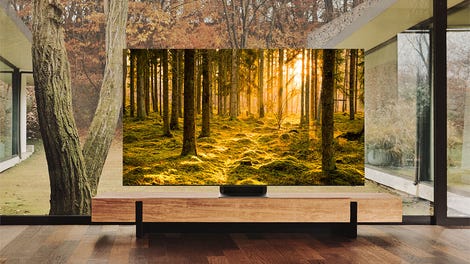 Up to 40% off
Samsung Smart TVs
What a bummer. It's safe to assume that in the future, when the weekly strike is set as one of the vanilla options, non-DLC players will be able to play it again, but for now, this really sucks. They couldn't have added an alternative weekly strike option for people who can't or don't want to spend $20 on the DLC right now?
Between this and what appears to have been a nerfing of the strike playlists so that only the highest-level Roc strikes—also only available to DLC owners—give you engrams, it seems like the folks at Bungie are trying to get everyone's $20, no matter what it takes.
You can reach the author of this post at jason@kotaku.com or on Twitter at @jasonschreier.