Well, this is unexpected: Bungie just confirmed that Destiny's House of Wolves expansion won't include a six-player raid when it comes out in May.
The game will receive a third raid at a later date, but it won't be part of the expansion. In a new update to the company blog, a Bungie rep had the following to say:
House of Wolves will not have a Raid activity. We didn't make this decision lightly. Our team has been humbled by the reception of Raids in Destiny and we are creating a new Raid for a release later this year. House of Wolves will have a new cooperative end game activity focused on variety, replayability, and skill – a new battle Arena called The Prison of Elders.
Raids are difficult, high-level dungeons designed for teams of six players. Destiny raids offer the game's stiffest challenges, and reward players with some of the best weapons and gear. At the moment, Destiny has two raids: The Vault of Glass, which was added to the game shortly after it launched last September, and Crota's End, which was the culminating challenge for the first expansion, The Dark Below.
Bungie's decision makes some sense: The Crota's End raid had its share of problems, and a lot of us who gorged on it eventually burned out on the game in general. I'm interested to see what the Prison of Elders will look like, and have a feeling that if done right, that kind of thing could be a terrific addition to the game. Still, a lot of us had been operating under the assumption that the House of Wolves would include a raid.
G/O Media may get a commission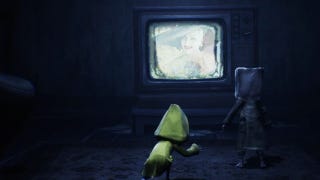 Horror Video Games to Play Leading Up to Halloween
Spooky and scary
Something video games have over their film counterparts when it comes to horror is the player's agency. Sure, watching the slasher claim their next victim can get a jumpscare out of you, but you know what's scarier? Knowing you had the power to stop it. Watching someone slowly open a door and enter a dark room is unnerving, but having to do it yourself will send shivers down your spine and paralyze you with fear.
I've asked Bungie PR for clarification about the mysterious third raid, specifically if it'll be included in the Expansion Pass players already bought, or if it'll cost extra. I'll update once we know more. In the meantime… jury's out until we know more, particularly about this new arena mode.
Update: Regarding whether the third raid will be included in the Expansion Pass, Destiny publisher Activision says: "We'll announce more details about future Raids at a later date. Right now we're focusing on House of Wolves."