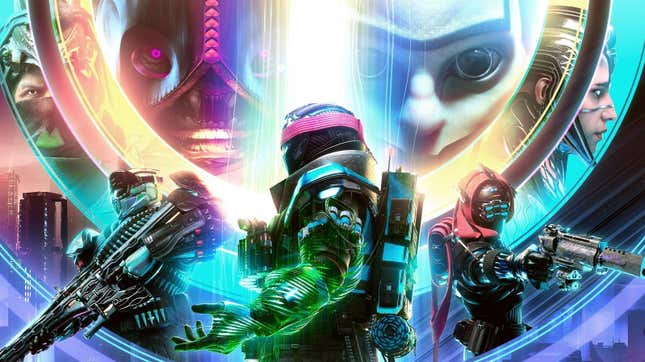 Destiny 2 is going to get a whole lot better. Bungie announced a slew of changes coming to the loot shooter over the next few expansions and seasons. The studio plans to make content more difficult starting with the launch of Lightfall later this month, while the existing power grind seems like it could get ditched entirely by the time the next expansion, The Final Shape, arrives sometime in 2024.
This Action Game Asks What If Ninja Gaiden Let Its Hair Down
Game director Joe Blackburn laid this and more out in a sprawling 5,000 word blog post. It previewed both upcoming changes meant to simplify many of Destiny 2's tedious and unwieldy systems as well as an aspirational philosophy for the sci-fi MMO moving forward. Bungie has lofty goals of reigniting players' imaginations and making Destiny more social, and wants to combat some of the recent player feelings of burnout by making the game more streamlined and less predictable. And also more difficult.
Starting with Lightfall, ability cooldowns will take longer and enemies will hit harder. "While we don't want the entire game to feel like it's turned up to 11, we think these changes will help the enemy forces patrolling Neomuna feel dangerous and worth your attention," Blackburn wrote. In addition, it sounds like Destiny 2 will move away from the power grind that's been at its center since the original game launched back in 2014.
The cycle of making your overall power slowly tick up by getting endless copies of loot you already have will still be in place at the start of Lightfall, but the power cap won't be increased in the following Season of the Deep. And by 2024, it could be gone altogether. "We think that there are some major issues with power in Destiny 2 and how it prevents players from seeing some of our best content, so we'd like to make a big change to the system in The Final Shape," Blackburn wrote. Relief is in sight, but still a long way off.
What to expect from Destiny 2 Lightfall and beyond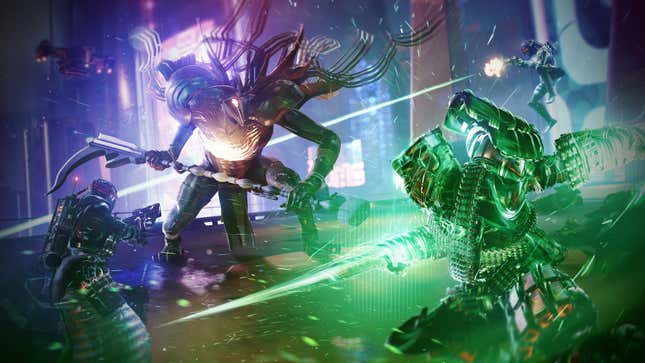 In the nearer term, players have a bunch of smaller changes to look forward to. Here's some of what's coming in Season of Defiance when it goes live alongside Lightfall on February 28:
No more Umbrals and Umbral Energies to focus seasonal engrams
Seasonal chests will unlock with a single key farmed from the seasonal activity
Fewer but better seasonal vendor upgrades
Deepsight weapons only drop for patterns you don't have yet
More challenging Vanguard Ops playlist
New Crucible modes Countdown, Countdown Rush, and Checkmate Control
Lake of Shadows and Arms Dealer strikes upgraded
Battlegrounds missions added to Nightfall rotation
Coming in Season 21 (Season of the Deep) and later:
A new Looking for Group (LFG) tool
Exotic armor added back into main activity loot pools
Exotic mission rotator to bring back Presage and other favorites
Random weapon rolls can be enhanced just like crafted weapons
All of these improvements and additions open the year of Lightfall up to being much better than The Witch Queen, at least when it comes to reducing bloat and reskinned seasonal progressions. At the same time, there are major questions around where big systems like crafting and modes like Gambit, will fit into the future of Destiny. Still, a lot of what Bungie laid out goes to the heart of addressing recent player criticisms about the game feeling too easy and repetitive this past year.
"We want any player to read the name of something and immediately understand what it does; in short, to spend more time playing and less time trying to understand what they are supposed to do," Blackburn wrote. Anyone who's ever played Destiny 2, or tried to get a friend too, knows exactly what he's talking about. As the last eight years have shown, however, that's easier said than done.