Strange, hazy things are happening at Call of Duty: Modern Warfare developer Infinity Ward. This wouldn't be the first time for the studio.
In 2002, nearly a dozen developers walked out of Tulsa-based studio 2015, the team behind the PC game Medal of Honor: Allied Assault. Rumor has it that the developers did not want to be chained to Medal of Honor and be at EA's beck-and-call.
Those developers went off to Encino and established Infinity Ward. Ironically, the developers were then acquired by Activision and began making Call of Duty games, starting with Call of Duty in 2003. That was followed with Call of Duty 2, Call of Duty 4: Modern Warfare in 2007 and Call of Duty: Modern Warfare 2 in 2009.
Activision roped in another developer, Treyarch, to work on Call of Duty 3 and Call of Duty: World at War.
G/O Media may get a commission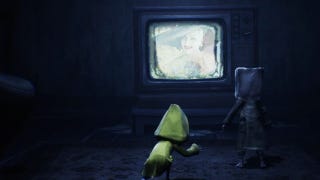 Horror Video Games to Play Leading Up to Halloween
Spooky and scary
Something video games have over their film counterparts when it comes to horror is the player's agency. Sure, watching the slasher claim their next victim can get a jumpscare out of you, but you know what's scarier? Knowing you had the power to stop it. Watching someone slowly open a door and enter a dark room is unnerving, but having to do it yourself will send shivers down your spine and paralyze you with fear.
Yet here was Infinity Ward locked in with the Call of Duty franchise. There's DLC and the inevitable pressure of working on yet another Call of Duty game. Infinity Ward has become the CoD guys. Pigeonholed, sure, but the diehard fans of the series would not have it any other way. But, maybe Infinity Ward has been ready to move on?
There have been rumors since early this year that Infinity Ward is not working on the still-unannounced, yet-totally-inevitable Modern Warfare 3. Instead, apparently another studio (not Treyarch) has been brought in to work on the title.
However, last fall the LA Time reported an unconfirmed story that a third team had been brought in to work on the Call of Duty series. If true, that would mean that Activision would have brought in two external teams to work on Call of Duty, the franchise that Infinity Ward created.
Considering the enormous sales of Modern Warfare 2, Activision could be eager to strike while the CoD is hot.
The relationship between Activision and Infinity Ward has been recently described as "tense". According to website G4, a source has stated that a "bunch of bouncer-types" showed up outside Infinity Ward offices unannounced earlier today. Studio heads Infinity Ward studio heads Vince Zampella and Jason West apparently met with Activision today as well. According to his Facebook page and Linked In page, West is now unemployed.