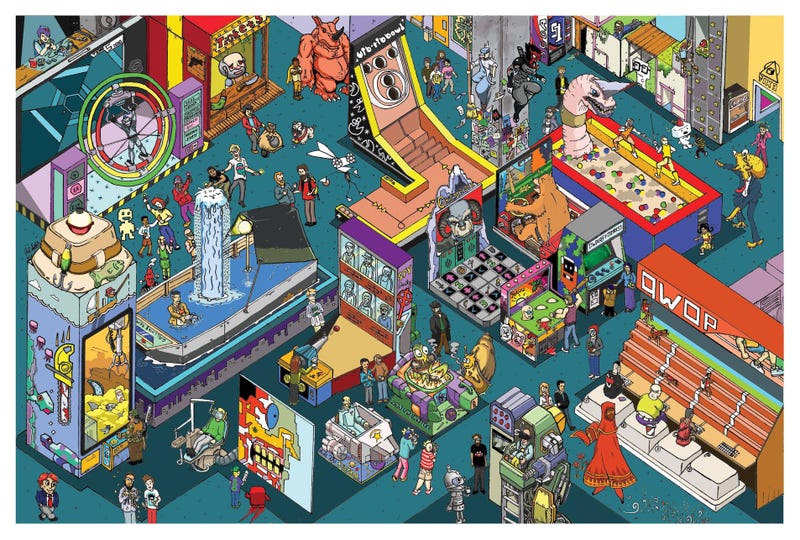 Faster Than Light, Ridiculous Fishing, Superhexagon, and many more games are featured in this dream arcade illustration. There's more than 30 games featured. How many do you recognize?
The illustration is by Asif Siddiky from last year's Comics vs. Games show and you see a guide to all of the games listed here. This year's Comic vs. Games opening party is May 8.
You are now looking at Screenburn, a Kotaku blog dedicated to the best gaming images, videos and GIFs online.