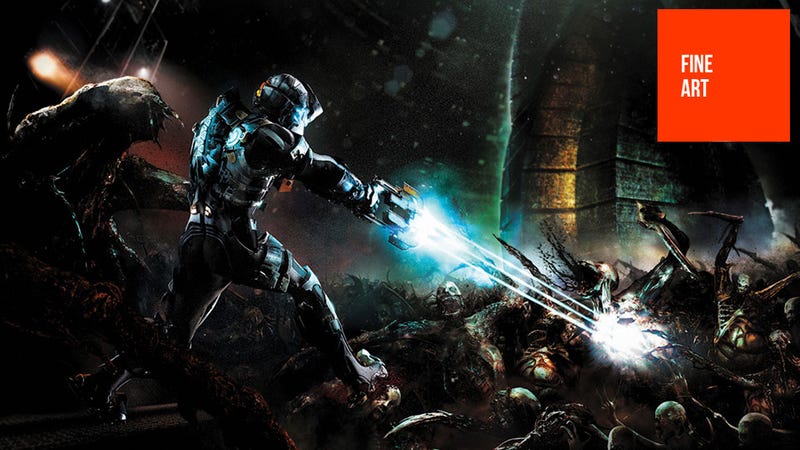 Fine Art
[Fine Art](https://kotaku.com/c/fine-art) is a celebration of the work of video game artists, showcasing the best of both their professional and personal portfolios. If you're in the business and have some art you'd like to share, [get in touch!](mailto:plunkett@kotaku.com)
Titan Books has got together with Electronic Arts to release an art book that celebrates the work not just of the team behind the recently-released Dead Space 3, but of the entire series.
The Art of Dead Space, a 300-page, hardcover book, has art from the entire franchise. So not just the three main games, but also spin-offs and other projects like Dead Space: Extraction, Dead Space: Ignition, Dead Space: Salvage and Dead Space: Liberation.
A word of caution: some of the images below are from the end of the game, so don't scroll any further if you're concerned about possible spoilers.
One of the artists featured is Patrick O'Keefe, whose Dead Space 3 pieces we showed you last week.
The Art Of Dead Space [Titan Books]
---
To see the larger pics in all their glory (or, if they're big enough, so you can save them as wallpaper), right-click on them below and select "open in new tab".
Fine Art is a celebration of the work of video game artists, showcasing the best of both their professional and personal portfolios. If you're in the business and have some concept, environment, promotional or character art you'd like to share, drop us a line!
---