We were pretty sure that Dead Rising 2 video was real on Friday, now we're positive, with Capcom officially announcing the game coming to PC, PlayStation 3 and Xbox 360.
Capcom says that Dead Rising 2 will take the franchise to a "new level of zombie-killing fun with tens of thousands of zombies" and a chance to kill them in fun ways in the gambling paradise of Fortune City.
Dead Rising 2 is set several years after the zombie invasion of Willamette, Colorado. Unfortunately, Capcom tells us, that zombie virus was not contained at the end of the first game and spread unchecked throughout the U.S. Dead Rising 2 depicts a country where zombie outbreaks continue to strike.
As we had heard long ago, Dead Rising 2 is being developed in partnership with Canadian developer Blue Castle Games as well as a number of members from the original Dead Rising team, including Keiji Inafune, who as the game's Producer, will play an active role in the project.
G/O Media may get a commission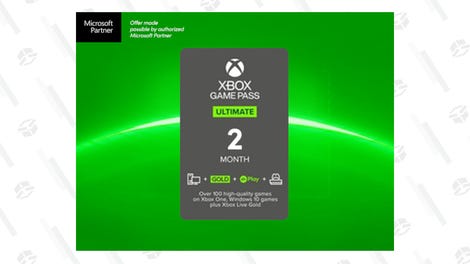 70% Off
Xbox Game Pass Ultimate Two-Month Subscription
The announcement promises that further details concerning the story and gameplay of Dead Rising 2 will be made available shortly. But what we already know is pretty interesting: It's multiplatform. Hey Capcom UK, I guess Brian Ashcraft didn't mistranslate that interview after all!