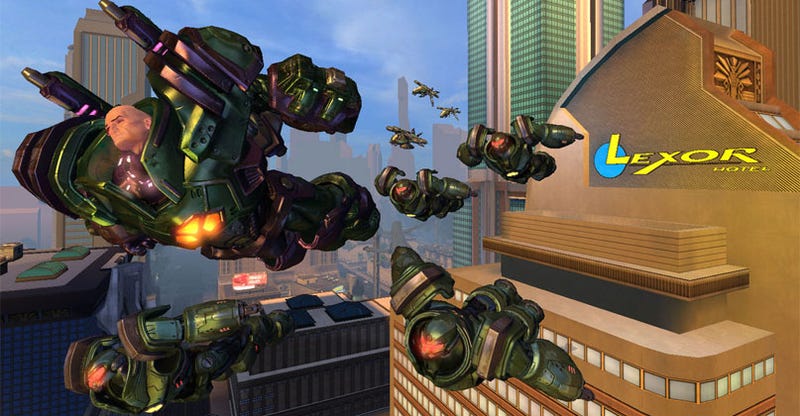 With the New York Comic Con in full swing, Sony Online Entertainment has taken the timely opportunity to dispatch new screens of DC Universe Online to Earth-Two. This is Earth-Two isn't it?
While I've never been able to get on board with this ridiculous Lex Luthor power suit look, DC Universe Online is no slouch in the graphics department. We'll be very interested to see how well the Sony Online Entertainment developed MMO, which obviously has very broad appeal, will be accepted by PC and PlayStation 3 gamers.
We're even more interested to see what the updated Joker looks like. With Batman: Arkham Asylum also on the way, it could be a very good year for DC Comics fans who also happen to waste their time playing video games.
If this looks like your cup of tea, SOE is publicly demoing DC Universe Online at Comic Con as we speak.