Darth Vader was a student once. He learned at the feet of masters on both the light and dark sides of the Force. But don't go begging the Dark Lord of the Sith to be an instructor. He'll smack you down with the quickness.
Spoilers follow.
The current storyline in Marvel's Darth Vader series has Emperor Palpatine's enforcer engineering a shift in power on mining planet Shu-Torun. After arriving on the planet's molten landscape, Vader killed the elder parents of the ruling family and installed surviving princess Trios as the new queen. Last week, issue #17—by writer Kieron Gillen with art by Salvador Larroca, Edgar Delgado and Joe Caramgna—see him fomenting war on Shu-Torun to make sure his chosen representative gets the proper respect.

Vader's aides on this journey are Morit and Aiolin Astarte, young warrior twins who've been enhanced with cybernetics that replicate some Force powers. Given that the pair were first introduced as would-be replacements for him, the Dark Lord is not terribly fond of them.
G/O Media may get a commission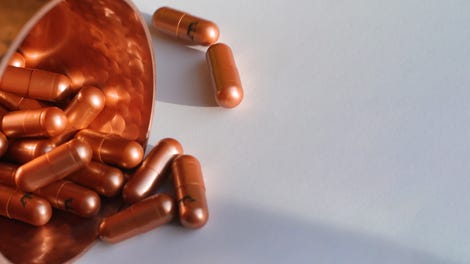 health
The Lyma Supplement
Here they are destroying the ship of a baron who dares to oppose Queen Trios.
After the mission ends, Aiolin shows that she's hungry to have Vader show her the ways of battle.

The best thing about Gillen's writing on Darth Vader has been the way it's illuminated various aspects of Vader's psyche. You can read the scene above as fairly typical, no-chill Sith negging, where supposed allies continuously insult, undermine and sabotage each other to secure their own power. Vader called the Astarte twins "blasphemous" when he first laid eyes on them because they're the result of experiments that pervert the faith that gives him power. Yet the exchange also reads as if Vader has some bitter self-awareness of the wretchedness of his own fate. When he was Anakin Skywalker, he was the most powerful Jedi in ages and was hailed as a prophesied wunderkind. Destiny curdled for him, however, and now he rules nothing, not even his own fate. "You have been sold a fantasy, child. There is no future for either of you." Indeed.

That moment between Aiolin and Vader is also significant because of how sharply it contrasts with Vader's quest to find Luke Skywalker and presumably mold him into his own image. In Darth Vader #5, readers saw that the man once known as Anakin Skywalker still has a fire inside of him.


Vader dreams of an empire of his own, with a powerful heir to inherit his power. But this latest issue of the series shows that he knows how fate chews up the young and spits their mangled forms back into the universe. The seeds of the struggle that bloom in Return of the Jedi show up here: he wants his son by his side so that Luke doesn't suffer Anakin's fate. Everybody else is on their own, though.
---
Contact the author at evan@kotaku.com.