The first closed beta test for the Western version of fantasy MMO Black Desert Online is live, giving select players their first taste of what we once called "the world's coolest character creation system." I might wind up having more fun making heroes than playing them.
Like many hopeful players of the hit Korean sandbox-style high fantasy game, I was up at 2 AM this morning waiting for Black Desert's servers to go live. And while I am interested in many aspects of the game—the fast-paced combat, the housing design, public battles against massive monsters, fishing, et cetera—my main reason for being up so late was to make a character. That's all. Just make a character.
Fifteen minutes later, I had created a monster.
This is what happens when I have too much creative control and too little time. In many other games with character creation, a quarter of an hour is plenty of time. In Black Desert it might be enough to get your character's nose just right.
It doesn't help that each of the default characters for the six currently available classes looks amazing. How am I supposed to choose between the spritely Tamer...
G/O Media may get a commission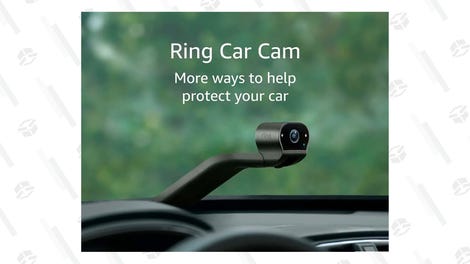 ...the vaguely Perlmanesque Berserker...
...the commanding sorceress...
...the gentle Hunter...
...the bro Warrrior..
...or the—wait, is that Gandalf?
That's totally Gandalf. I want to be a Gandalf.
I actually created a Hunter prior to settling on my Gandalf, but that didn;t go so well. I do love the option to give my characters a larger, sturdier frame. I should probably have skipped the perm. And the cat nose face tattoo. And whatever I did to her mouth.
And so I made a Gandalf.
Good choice, right?
I promised myself I would take more care making my Gandalf, but then they gave me the option of individually coloring his mustache, beard, sideburns and eyebrows, and all was lost.

He kind of looks like he's wearing a hot pink merkin on his chin. I'll figure out a way to work that into role-play eventually.
I "fixed" his hair, got his make-up just right and soon I had a Gandalf worthy on oh god they shouldn't let me do this. Yet these are all cosmetic changes. The real meat of character creation is in the face sculpting and hair tweaking.
Each of these white sections can be manipulated in three different categories, each with three values. Ambitious character creators can uncheck the "Symmetrical" box and really go to town. Soon my Gandalf was a half-elf.
Only the left half, mind you.
The character creation in Black Desert Online is very, very deep. Many of the game's hairstyles allow for multiple points of manipulation, controlling length, position, shine and curl. Then there's the body options—fat, skinny, tall, stout, pot-bellied—so many choices. The game is going to be a role-player's dream.
The first closed beta test runs through December 22 and is open to folks who preordered the game's $99 Conqueror's Package and some randomly selected folk. Publisher Daum Games has plenty of activities planned for the event, and hopefully I'll get to experience some of them once this nonsense dies down.
Or I'll just spend a couple hours making another Gandalf. It's higly entertaining.
Contact the author of this post, Gandalf Fahey, at fahey@kotaku.com or find him on Twitter@bunnyspatial.