By the time the MLG Counter-Strike Major ended on Sunday with a lopsided Luminosity victory over Na'Vi, a long period of unbreakable European Counter-Strike supremacy had ended alongside it.
These Great Fortnite Creative Maps Show Us What's Possible
Brazil's Luminosity Gaming broke Na'Vi the way they broke Team Liquid last night: with a "back-from-the-dead" comeback on Mirage to an overtime win that left Na'Vi looking shellshocked. Luminosity just got stronger after that, running over Na'Vi with a 16-2 victory on Overpass to take the MLG title and half a million dollars in prize money.
The Columbus event also concluded Luminosity Gaming's transformation from obscure newcomer to lovable underdog to one of the best teams in the world. It was only in late November when Luminosity came to prominence after edging out a declining NiP and Team SoloMid (now Astralis). It was a "Cinderella" moment for an upstart team among the best in the world. That was followed by second-place finishes at DreamHack Leipzig in January and IEM Katowice in early March, which proved that Luminosity were more than a fluke, and belonged among the top-tier teams.
Now, they have become the new team to beat. Team captain Gabriel "FalleN" Toledo and Marcelo "coldzera" David proved they are absolutely star players who are as capable of putting their team on their backs as anyone you'll find on Fnatic or Astralis. As individuals and as a team, Luminosity left their opponents behind during the MLG playoffs.
G/O Media may get a commission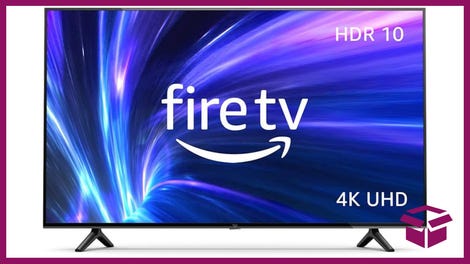 42% Off
Amazon Fire TV 50" 4K Smart TV
Aside from Luminosity's brilliance, the most surprising thing about this final was who wasn't competing. After months of clutch comebacks, Fnatic's luck finally ran out against Astralis in the quarterfinals on Friday. Astralis controlled their series from start to finish, with perfect reads and positioning that left Fnatic with nowhere to go except into the nearest bullet.
It was comeuppance to a Fnatic team that has at times seemed to rely on individual players making incredible plays at the expense of planning and scouting. In almost every other tournament in the last four months, Fnatic have been carried by one or two players who suddenly go from being great to being amazing. This weekend, nobody managed to find that extra gear and Astralis had Fnatic's number. Astralis didn't just manage to upset Fnatic, but actually made them look bad in the process.
From the moment Fnatic got smacked around like a piñata by Astralis, the stakes for this Counter-Strike major got higher for the rest of the teams competing. After a solid year of near-complete domination from Fnatic, having the world's greatest Counter-Strike team sitting out a million-dollar major represented a massive opportunity for the teams that have often been relegated to "also-ran" status by the Swedish juggernaut.
Which only serves to make this defeat more frustrating for Na'Vi, who would probably have been the top team in Counter-Strike for the last year if it hadn't been for Fnatic's ridiculous performances. But under pressure in the wake of their overtime defeat in the final, Na'Vi collapsed. Unlike during the two teams' previous meeting on Overpass, Na'Vi seemed to have no surprises up their sleeves for Luminosity, nor the composure to execute even standard plays.
The first million-dollar North American Counter-Strike major, MLG Columbus celebrated the fact that Counter-Strike enjoys a bigger audience than ever, and is poised to reach audiences beyond traditional games. But Columbus was also the tournament where the three or four European teams who dominate Counter-Strike finally started to lose their grip on the game. Luminosity beat them at every turn, and their most dangerous enemy all weekend long was an underdog Team Liquid.
Fnatic, Na'Vi, and Astralis will likely be back on top before too long. They all had uncharacteristically poor games at crucial moments, and remain undeniably great teams. But now they have a real rival across the Atlantic, and it seems only fitting that a Brazilian team that trains and competes in North America should be the first champion of this new, global era of Counter-Strike.
Top photo: Luminosity celebrate with the MLG trophy at Columbus, by Robert Paul / Major League Gaming