Six people from Santa Clara, California have been arrested and charged with selling arcade cabinets full of "counterfeit games", which they are alleged to have been profiting off to live like rock stars.

As the San Francisco Chronicle report, a woman, her son, ex-husband and three others were arrested on Thursday and accused of "forging" and selling arcade cabinets that "played classics such as Galaga, Tank Battalion and five different versions of Pac-Man."
Those games are all from Namco Bandai, who as The Mercury News point out, also have their American offices in Santa Clara. The six accused had been operating a company called CoinOpStore, selling cabinets containing between "60 and 3,000 counterfeit games" pre-loaded onto them.
Prosecutors say the six have been charged with a total of 14 counts of felony counterfeiting. They're also saying that in addition to possible fines and prison time (there's a maximum sentence of 11 years), the money the accused made from selling the machines—and the stuff they bought with it—might be seized as well.
That list of stuff includes "$1.2 million in cash, a 2012 Mercedes Benz, a 2015 BMW and five properties."
G/O Media may get a commission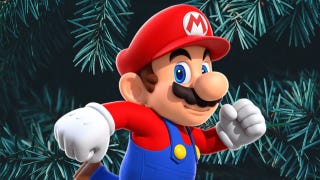 Black Friday
Nintendo Switch Deals
We are all in the wrong line of work.