iPhone owners with a retro enthusiast streak got some good news this weekend — an approved Commodore 64 emulator was now available for the Apple platform via the iTunes Store. Today, the bad news hits.
That C64 app has since been removed, due to the accessibility of the emulator's built-in BASIC system, according to Pocket Gamer. While dire, it appears that one shouldn't abandon all hope.
The developer, Manomio, is apparently hard at work on addressing that little problem, so don't be surprised if the app quickly makes a reappearance. If you were lucky enough to secure a digital copy, consider yourself lucky.
Hopefully Manomio will make it worth your while to upgrade to a newer version — say, with a copy of International Karate, as previously teased? Yeah, don't count on it.
G/O Media may get a commission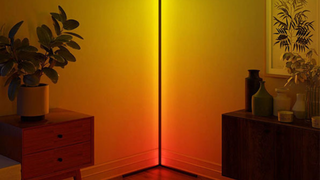 Save 60%
Minimalist LED Corner Floor Lamp
C64 taken down from the App Store due to BASIC glitch [Pocket Gamer]