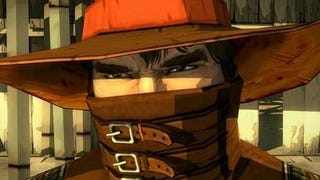 Kotaku Talk Radio is coming to you live RIGHT NOW with special guest Ubisoft's Jason VandenBerghe, the creative director of Red Steel 2.
VandenBerghe is joining us live on the show, which starts in just a few minutes, to talk all things Red Steel 2, Ubisoft... and anything else you want to ask him. Last week we discovered that the man behind Dante's Inferno DLC used to be friends with the cast of Monty Python. Who knows what can happen this week.
Want to be heard on Kotaku Talk Radio? Call us on the air LIVE at (877) CHAT-212 or use Skype to dial in! You can also pick up a nifty, and free, iPhone App to listen to the show live here.