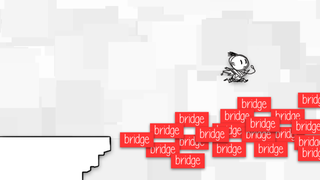 Twitch Plays Pokemon was a really fun idea, but it would be even cooler if you were affecting a game that someone else was actually playing. Choice Chamber is trying to do exactly that, and it already looks really fun.
You can check out the Kickstarter video above to get an idea of how the game works. The basic idea is that one person plays the game, which is streamed to Twitch. The viewers on Twitch then get prompted with questions about how the game should go. The prompts include everything from the size of the enemies to how high the player can jump.
If you'd like to get a better idea of how the game plays, the lead developer is streaming for the first 48 hours of the kickstarter, which you can see here. He's playing the game on and off, so if you'd like to see a start-to-finish playthrough with hundreds of people participating, brought to us by the Yogscast's Martyn:
There are more features planned for the game, which you can check out on the game's Kickstarter page.