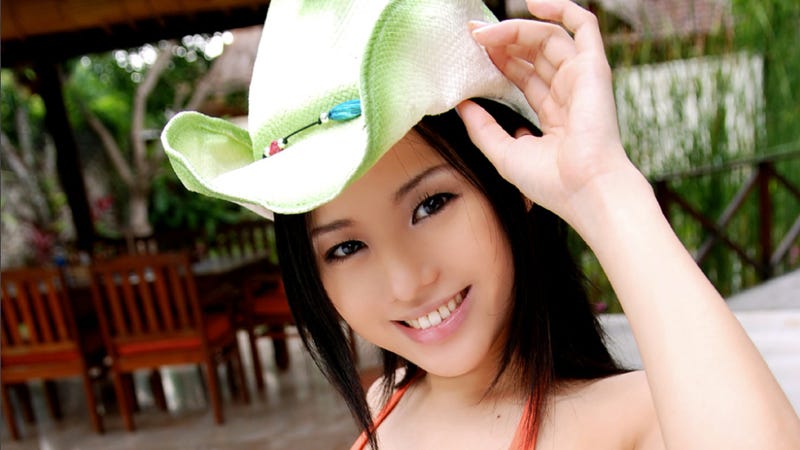 This is Sora Aoi. She is a former Japanese adult video actress who has been wildly popular in China. If one person can improve the tense relationship between the two countries, maybe it's her!
She's so popular there that there are the inevitable cash-ins for those fans who want to get very close to the star.
---
GAH. Those eyes. This, 21CN reports, is a new Sora Aoi sex doll. And her eyes close when she is laid flat, because that's not creepy at all. Nope!
In related news, China Times, is reporting that Taiwanese model Lin Chi-ling is actually the most popular blow up doll choice, with China's biggest online shopping site, Taobao, carrying approximately 620 inflatable Lins. In comparison, there are a mere 175 different Sora dolls. Um, congrats?
Lin's agent apparently said the support was welcomed, but didn't rule out legal action to stop people from getting other kinds of action.
Taiwan's Lin Chi-ling bestraddles China sex doll market [Want China Times]
充气娃娃 多功能苍井空版 [Taobao]
苍井空仅排第三!林志玲成宅男最爱充气娃娃 [21CN via ロケットニュース via ラビット速報]