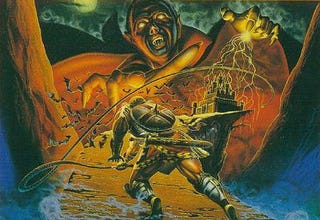 Konami's Wii-imagining of Game Boy Castlevania: The Adventure, as leaked by the ESRB this weekend, has just been confirmed by a newly updated release list from Nintendo. The better news is that it's coming, like, this month.
Castlevania: The Adventure ReBirth has a (potentially subject to change) release date of Q3 on WiiWare. And that must mean pretty damn soon, because that's this Q! Konami just recently release Contra ReBirth, but made the game's existence known much earlier than whatever this latest Castlevania game is.
We're lightly whipping Konami for updated info on Castlevania: The Adventure ReBirth and will let you know. But best to check WiiWare right now, 'cause the game could be available for purchase any second now.