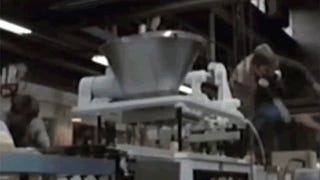 That's a nice selection of tunes for an 80s parody. But ChiefBrody's fan-made Captain America 2 video has it all: fake VHS tape effects, news bulletins and switchblades. Maybe the only thing missing is one of those massive, futuristic looking APCs every 80s sci-fi movie had.
There's even a plot, taking place in the chaotic year of 2007:
The year is 2007. Crime is at an all time high and the law has a plan to wipe it out! CAPTAIN AMERICA (Chris Evans), a Vietnam vet who was given super strength by a military scientist, Abraham Erskine (Cillian Murphy) is now America's new crime fighter. When he refuses to kill an innocent Senator he is back stabbed by the very people who made him! He's out for revenge. If you're going to make enemies, you better make sure it's not America!
Captain America Winter Soldier VHS Trailer [YouTube]
To contact the author of this post, write to: gergovas@kotaku.com