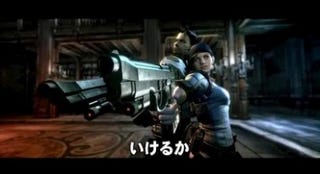 The company also expects to sell more than 10 times that for Lost Planet 2.
In a report of the company's performance for the first half of its fiscal year, Capcom provided sales projections for some of its biggest console games on the horizon.
The chart below, shows blockbuster expectations for Lost Planet 2 and a moderate hope for success with the recently-announced modified Resident Evil 5 that would be played with Sony's spring 2010-slated PlayStation 3 motion controller.
Resident Evil 5: Alternative Edition is currently announced only for release in Japan. It includes the 2009 game as well as a two-hour bonus mission starring Chris Redfield and Jill Valentine.