Call of Duty: WWII's latest Zombies DLC is quite different from what you'd expect—instead of an endless mode with waves of zombies that assault you until you're dead, it's a more objective-based experience with an actual ending.

"The Tortured Path" arrived on June 26 as the Zombies portion of the "United Front" map pack for PlayStation 4, and the DLC should be available on Xbox One and PC within a month. Sledgehammer Games has really turned the Zombies mode upside down with this new map, and that's not a bad thing at all.
United Front's Zombies mode continues WWII's undead storyline as Allied forces struggle against pressure from the Final Reich. General Rideau leads a small group on a dangerous trek across zombie-infested land to escort the previously-collected pieces of Emperor Barbarossa's legendary sword to the lost forges of ancient Thule.
The Tortured Path is broken up into three separate maps with a set of objectives you need to complete in order to progress. This approach feels similar to the formula used for the alien Extinction mode in Call of Duty: Ghosts. You complete objectives, fight bosses, and advance to an extraction point to escape and end the game.
You only have to survive and complete objectives for a mere nine rounds in order to reach the wave-ten boss fight for each map, so it is understandable that Sledgehammer decided to make this new experience feel as savage as possible.
G/O Media may get a commission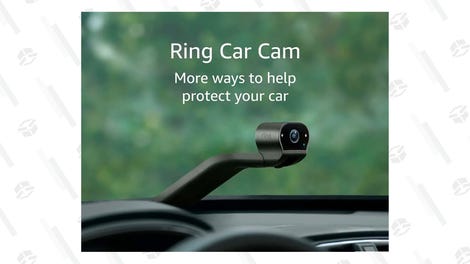 The three Tortured Path locations feature a different setup and starting difficulty than the previous maps. The zombies aren't scarce or slow to spawn in the first wave, so you'll get a good horde even playing solo on wave one. The objectives are often timed, and I frequently got hit with a timed wave of special zombies as my very first assignment.

The Geistschild armor machines are missing from these maps, so you can't purchase more armor, although you can still equip the Armored Up mod to your custom loadout if you want more protection.
The weapon wall buys are now randomized. Instead of saving your precious points for a preferred gun, you'll pay for a randomized gun of a specific weapon type. You can't even choose if you want the rando gun being offered; the weapon is just forced into your hands. Didn't want that baddie sniper rifle? Tough cookies.
There's little room for error in The Tortured Path. It's game over if you fail any one of the objectives, and this makes a solo run feel like an impossible feat in the beginning. I definitely struggled so much in my first few playthroughs as a solo player. I definitely recommend playing this DLC as a co-op experience until you level up.
The Tortured Path features its own rank progression system, which allows you to earn a pretty sweet damage modifier. I failed my first attempt at map one, but I earned an 18 percent damage modifier to help me slay in the games that came after. The more you play, the more badass you become.

You can earn another helpful bonus once you complete a boss fight: a boss attachment for a random gun, which can be equipped to provide a 10 percent damage increase. And with The Tortured Path, you need all the help you can get.

For those who love to solve Easter egg quests, The Tortured Path does continue the mode's trend of complex eggs for each of the three maps, which all combined serve as the DLC's main Easter egg. There's a cool underwater segment and teleporting zombies, but it is unclear at this time what rewards will be received until the community can fully solve the quest. Some players are hoping the maps will unlock as traditional survival maps, but others feel that still alienates the part of the casual community who prefer going for high rounds and kills over completing any Easter eggs.
Obviously not everyone will be a fan of Sledgehammer Games' changes from the classic horde mode to a more objective-style gameplay, but I think it's refreshing to see at least one DLC map step into a different direction.
WWII has the prologue map plus three standard Zombies maps for players wanting to stick with more traditional play, but The Tortured Path does spice up Zombies with a completely new experience, and the new progression system makes the ruthless grind feel rewarding.