I was skeptical about Headquarters before I got my copy of Call of Duty: WWII, but after spending some time in the new social space, it seems like a well-thought out place to kill some time, get some loot, and play some Atari 2600.

With today's release of the latest Call of Duty, developer Sledgehammer Games delivers a place to chill with your squad or gear up for matches. WWII's Headquarters is similar to Destiny's "Tower" social space, where you can walk around, check out new gear, and such while waiting on your friends to squad up.
You'll load into Headquarters has soon as you select the multiplayer mode, and you'll want to thoroughly explore the vast area of the WWII camp. New players will find a few helpful sections to get them prepped for online play: There's a shooting range for those wanting to get their aim in check or try an unfamiliar gun. The Scorestreak tower lets you test out all the different Scorestreak options you can earn in-game before you ever step on the battlefield. This ranges from calling in paratrooper AI support, artillery strikes, and various air support.
Nothing says competition like testing your skills in a duel, and you can queue up in a 1v1 Pit for your chance to prove yourself. The description says "60 seconds and 3 lives. Winner stays." Sounds really cool! Unfortunately, I couldn't get any matches to queue up, since the servers were experiencing some issues from release-day overload.
Headquarters is also the place to add personal flair to your online persona. The Emblem Editor is available for those wanting to create a custom emblem. However, Sledgehammer does provide a warning that offensive emblems will not be tolerated and will result in a permanent ban from using the editor. Maybe this will cut down on some of the racist images and weird dick emblems commonly seen in online matches of other games.
G/O Media may get a commission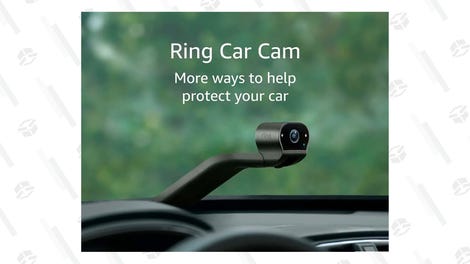 There's also the promise of gun customization at the Gunsmith, with sections listed for crafting or uploading paintjobs, but the features are listed as "coming soon." There's also a section for gun prestige rewards, which will let you brag with a kill counter or clan tag on your gun.

A multiplayer social space isn't complete without a Quartermaster, where you can check out all the supply drop collections for different guns and customization options. It looks similar to Modern Warfare Remastered's Depot collections. Thankfully, everything from the supply drops are cosmetic only, meaning nothing gives you a competitive edge. It's all about collecting the fanciest guns and stylish clothing for your time in the trenches. The Quartermaster collection even has new gestures and phrases for your soldier to communicate with, but there's nothing super hip or outlandish so far—just simple things like brushing the dirt off your shoulders. or throwing your hand up in a dramatic manner.
And you can even head over to the R&R tent, where you can play classic Activision games like Pitfall II, Grand Prix, and Fishing Derby—or, if you want, just sit and watch other players open their supply drops. (Note to our younger readers: No, these games were not available during the actual World War II.)

One thing that probably won't change about Call of Duty: WWII is that every group of players will still always have that one friend who is always late and takes forever to join the party. At least now there are more ways to pass the time until they finally log on.